This is a class series in Elementary Constructive Geometry given in Chicago and published in the Illinois Tribunal during the April-September period of 1986.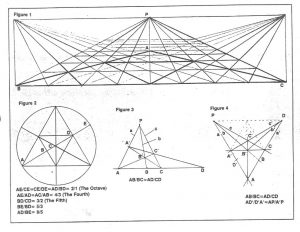 LANTERNLAND
Dear Reader,
I am happy to announce the publication of LANTERNLAND on Kindle. Click on https://www.amazon.com/dp/B078VZW8WT#reader_B078VZW8WT.
This report on constructive geometry will no longer be available for free on my Galactic Parking Lot because, by publishing it in book form, I am hoping to prove that axiom busting ideas are not such rare commodities that they can't pay for your lunch.
If you click on the book cover and you take a look at the polemical introduction, you will find our outrageous Rabelaisian character, Panurge, making a discovery of principle.
Until we get together again breaking the underlying chains of FLATLAND, thank you for your support,
Pierre