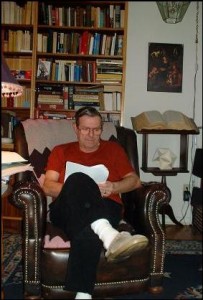 Dear reader,
      Welcome to my Galactic Parking Lot of AXIOM BUSTING IDEAS. The purpose of this website is to help you change your bad habit of going along to get along and help you make discoveries of universal principle.
      The  reports provide you with a series of axiomatic singularities and paradoxical anomalies which are necessary to internalize and to resolve if you wish to make a true discovery of principle. For example, have a look at this short report on the difference between the Platonic and Aristotelian methods of understanding causality: THE GALACTIC TIME-REVERSAL SOLUTION TO AN AXIOMATIC CHANGE.
     These reports encompass ten areas of investigation, notably, Astronomy, Axiom Busting, Bois d'Arc Craft, BRICS Panchsheel, Classical Artistic Composition,  Constructive Geometry, Epistemology, History, Strategic Studies, and Synarchy.
Enjoy yourself, and make sure your life is not a drag.
Yours truly,
Pierre Beaudry